Two Mondays ago we took my son and daughter to the Polar Caves Park in Rumney, New Hampshire, just four miles outside of Plymouth. I was very excited to go, as were my boyfriend and my children.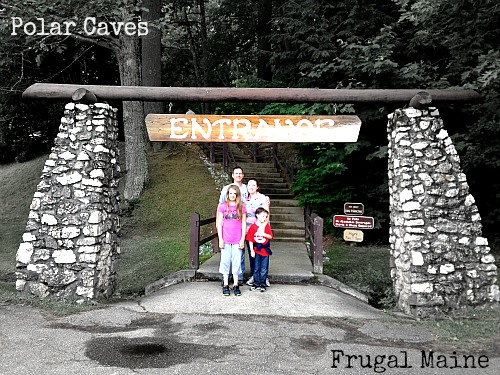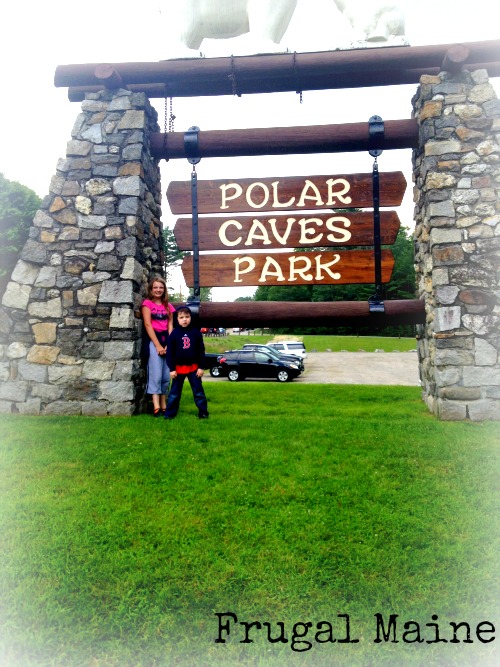 Growing up, I heard my dad talk about the Lemon Squeeze quite often. It was something I wanted to see and experience when I was a kid, but now that I'm an adult and have visited the Polar Caves, I know there's no way I can do it. Unfortunately, or fortunately, depending on who you ask, I'm a VERY busty girl. Had I tried to go through The Squeeze, I'd have gotten stuck and I'd have ended up on the news. I can see the headlines now. Honestly, that's not the way I want to become famous.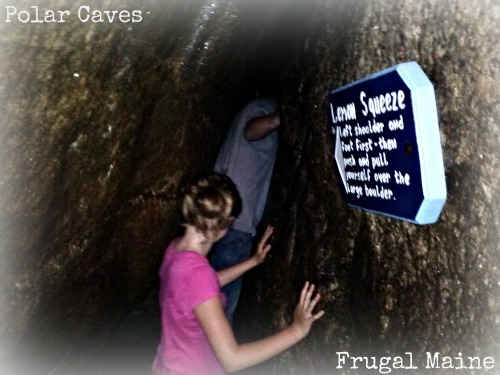 Anyway…the Polar Caves is a fantastic place for families to visit. There's a picnic area for you to eat at, a lovely rock garden to walk through, a mining area complete with fake headstones (photo below), animals (including the gorgeous deer below) and a beautiful sitting area just outside the souvenir shop.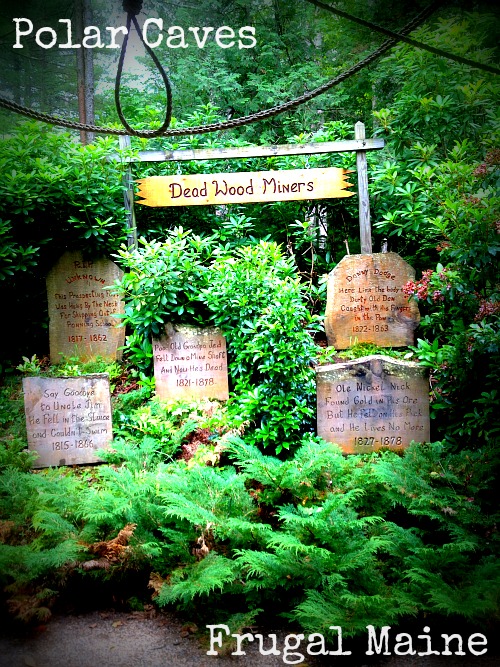 There's also the Kissing Bridge, which was perfect for this corny photo op. My boyfriend was only too happy to oblige…but my son photobombed us. Got to love that child!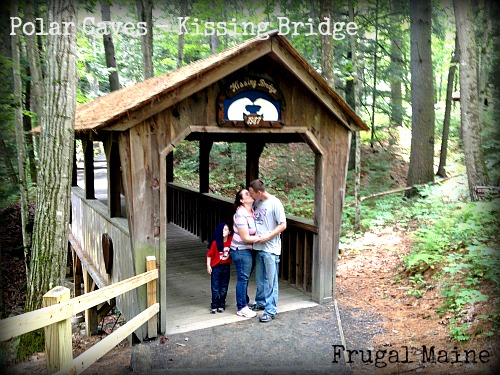 Did I mention there's lots of stairs and some really cool caves and crevices, too? 'Cause there is!
Here's my favorite shot of the stairs and boardwalk.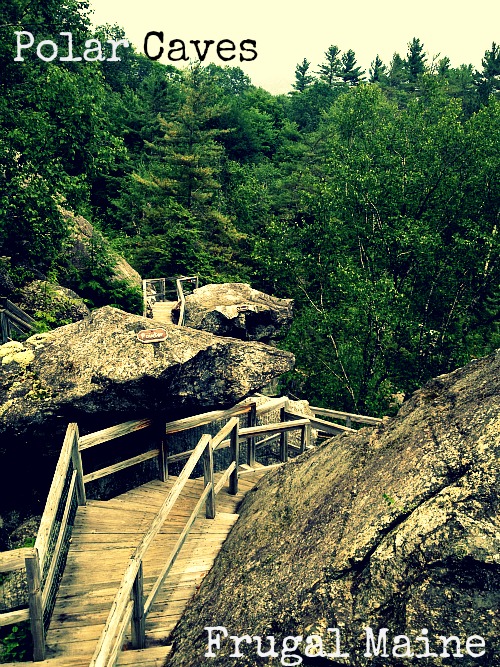 I do have to admit, though, I had to fight off a panic attack when I entered the first cave. We went in behind another family and directly behind me was another couple followed by another family. It made me feel trapped. I felt as though the walls were closing in on me. I found it harder and harder to breathe. I knew I couldn't lose it, though, because a: I would look like a fool and b: I would ruin the trip for my kids and that was not something I wanted to do. So  I took some deep breaths, refocused my thoughts and made it through. I was better after that. The only reason I didn't go through two other caves was because of my size. My boyfriend and my kids are smaller than me, so it was easier for them to navigate their way through the smaller ones.
One thing I did find extremely fascinating was the cave that was reported to of housed escaped slaves at one time. The nerd in me found that information interesting. I'm a history buff, so I love learning historical facts like that. (Or like the one below.)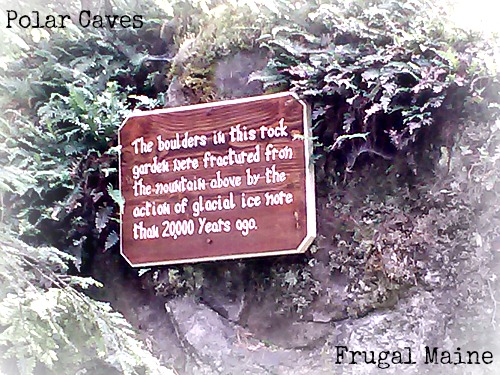 Although, I can't imagine what it was like for the escaped slaves to stay in the caves and navigate them without the aid of lights that are now strung up in them. I'm sure they had lanterns but carrying one of those while trying to climb around inside had to of been tricky, to say the least.
In conclusion, I highly recommend the park to anyone looking for something fun and new to do with their family. If you do decide to go, make sure to wear the proper footwear. Flip flops and ballet type shoes are NOT good choices. The women that went in the caves behind me was wearing ballet flats and a dress. Not smart in my opinion.
Also, strollers and baby backpack carriers are not a good idea. If you have really young children, I wouldn't bring them. Some of those caves are not easy to move around in and your little one could end up hurt.
Now please take a few moments to watch this slideshow of our trip. There are some truly great photos.
Polar Cave Info:
Location: 705 Rumney Rte. 25, Rumney, NH
Phone: 603-536-1888
Admission: Ages 11+ – $16.00
Ages 4-10 – $11.00
Under the age of four – FREE
Hours of operation: First tickets are sold at 9am and the last ones are sold at 5pm. The park is open seven days a week, rain or shine.
Pages to Check Out:
Disclosure: All thoughts expressed in this post are my own. I was not compensated in any way for this post.