I could sit here and say that everything I've accomplished with this site is of my own doing, but that would be a lie. Yes, I work hard….VERY HARD…every day, but there are more people than just me that have had a hand in my success.
I've had many people help me in various ways, and it's that help that has allowed me to achieve what I have. I've mentioned in other posts those I worked with people at Mahalo who have contributed in so many ways. One person that gave me a great amount of knowledge when it comes to blogging is the owner and author of Thrifty Ninja. And when I can, I plug her site because she deserves recognition for her accomplishments, as do all of the people I've worked with. And I'm so very thankful to be a part of that elite group.
Another person who has helped TREMENDOUSLY is my boyfriend. I write the posts…and he contributes in other ways that make a difference. Over the past few months, my blog has grown considerably and it's because of him.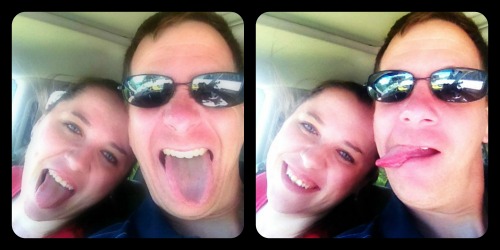 He is, more often than not, my cameraman. (And a cute one at that!) He says his iPhone takes better pictures than my phone. And while I hate admitting it to him, it's true. (But don't tell him that.)
He's also…
My sounding board.
My biggest cheerleader…minus the short skirt and pom poms.
My promoter.
And the one who comes up with ideas for blog posts. We have a lengthy list that we both contribute to. We make a great pair. Teamwork is important when it comes to blog, and it's also important in our relationship. It's something we put a lot of time and effort into.
So, I want to take a moment to thank him for all he's done. It means the world to me, and I'm glad he's by my side, helping not only this site to grow, but helping me grow as well.
I love you, Chris. Thank you for all you've done for me, this site and my children. (And yes, I'm crying now.)