Homemade Crab Rangoon Dip Recipe
My boyfriend's friends invited my boyfriend and I, along with our children, to a Superbowl party. Chris asked me to find a recipe for crab dip, so I did what most women do now and jumped on Pinterest. I found a recipe I was eager to try: homemade crab rangoon dip. It sounded and looked delicious!
I won't lie, I was nervous about making the dip. Not because I can't cook. I can. But I put a lot of pressure on myself because Sunday night was going to be the second time meeting his friends. I didn't want to make something that tasted horrible since Chris raves about my cooking on his Facebook page. Luckily, the dip came out well and Chris loved it, as did others.
Since talking about it on Facebook, I've had requests for the recipe, so I'm sharing it with all of you. I hope you love it as much as we did.
Happy eating!!
(And yes, I know I have no picture of the dip. I didn't think of it until I started writing this post. I hadn't planned on writing one originally since it was my first time making it. You'll have to forgive me for using a cute crab pic instead.)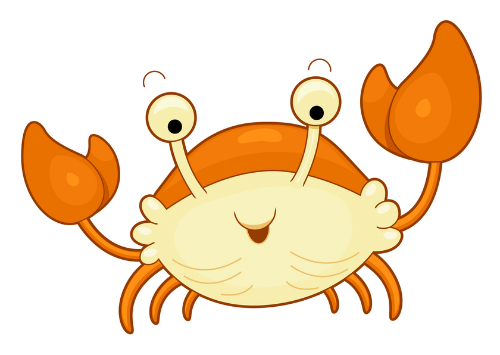 Homemade Crab Rangoon Dip Recipe
Ingredients:
16 oz. of softened cream cheese
1/2 cup of sour cream
4 green onions (scallions), chopped
1 1/2 tsps. of Worcestershire Sauce
2 tbsp. confectionery sugar
1/2 tsp. garlic powder
1 12 oz. pkg. of pulverized imitation crab meat (I used slightly more since the pkg. was larger, but it still tasted great.)
Directions:
1- Add all ingredients into your crock pot
2- Stir ingredients together as best as you can.
3- Cook on the lowest setting for two hours, stirring occasionally to blend ingredients together more thoroughly.
4- Serve on crackers, beer bread, crostinis or fried wontons.
*Photo courtesy of lenmdp
One Response to Homemade Crab Rangoon Dip Recipe